Explore how to excel in your career by fostering a positive and respectful workplace demeanor
Learn 2 Live It has a professional developmentsection covering workplace behavior and many other topics.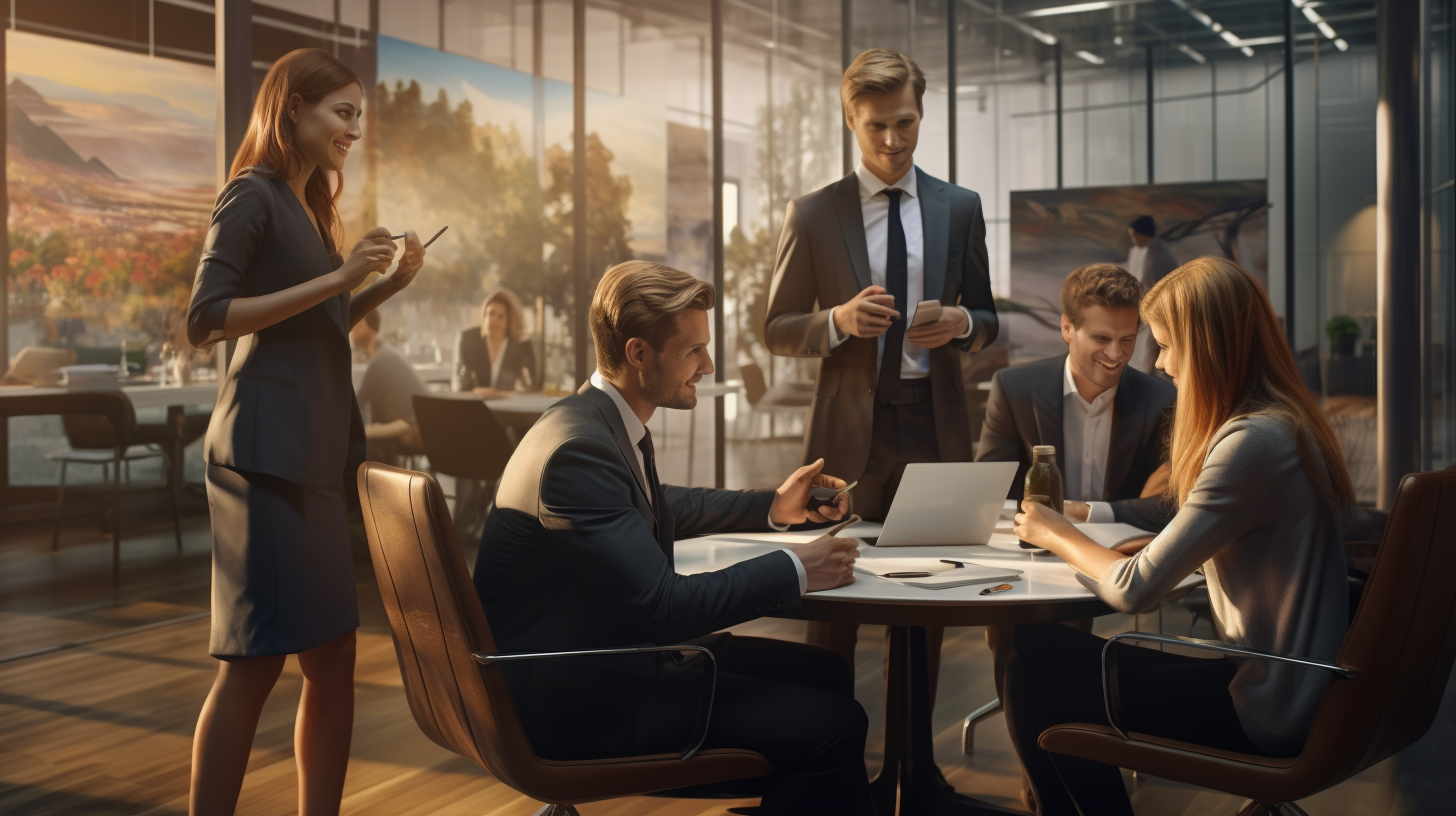 Professionalism plays a pivotal role in fostering a successful and harmonious workplace environment, contributing to organizational growth, employee satisfaction, and overall efficiency. As renowned author and leadership expert Stephen Covey once noted, "Trust is the glue of life. It's the most essential ingredient in effective communication. It's the foundational principle that holds all relationships." Professionalism, characterized by trustworthiness, integrity, and respectful conduct, cultivates a sense of trust among colleagues, leading to improved communication and collaboration. According to a survey conducted by the Society for Human Resource Management (SHRM), 65% of employees identified trust between management and employees as a top contributor to job satisfaction, highlighting the direct impact of professionalism on creating a positive work atmosphere.
Professionalism enhances productivity and reduces conflicts. A study by the Center for Creative Leadership found that organizations with a strong emphasis on professionalism experienced a 20% increase in team performance. This is in line with the words of business magnate Warren Buffett, who emphasized, "It takes 20 years to build a reputation and five minutes to ruin it. If you think about that, you'll do things differently." By upholding high standards of behavior, professionals set the tone for excellence and accountability, inspiring their peers to follow suit. In fact, a Harvard Business Review report revealed that 85% of employees believed that a lack of respect in the workplace negatively impacted their productivity. This underscores the profound influence professionalism wields in maintaining a focused and harmonious work environment where individuals are motivated to give their best.
Professionalism stands as a cornerstone of success and harmony within the workplace. Its ability to foster trust, enhance communication, and boost productivity is substantiated by both quotes from notable figures and compelling statistical evidence. By embodying professionalism, employees and organizations alike pave the way for sustained growth and a collaborative atmosphere where everyone can thrive.

Be Committed to Career Advancement
Learn methods of empowerment through professional etiquette tips
Discover training that can give you practical steps to improve workplace behavior, and much more. Professional Development is but one of ten categories of training available at Learn 2 Live It. Almost all areas of your life are addressed somewhere on this extensive training platform. Personal development and technology courses are just a sampling of what is available.
Watch this excerpt from training…
Ready to Excel in Your Career Through Proper Behavior?
Benefits of Learn 2 Live It membership
Four different levels of membership will fit into your budget and needs. Some benefits include…
Live and recorded events with access to experts in many fields
Access to life coaches in several areas
Practical training that addresses real issues, not just theory
Short weekly meetings and activities with the coaches and course creators
…and much more.